Thailand Bail Bond serving all of Thailand including: Bangkok, Pattaya, Phuket, Chiang Mai, Hua Hin, Isaan
Do you have a friend or relative in a Thailand jail or prison?
Getting released on bail in Thailand is NOT automatic even when the bail amount has been set.
Without qualified legal representation your friend or relative may be denied bail and never see the light of day, even if the bail amount has been set. All prisoner releases must obtain final judicial approval before the prisoner can be released. In Thailand, getting a prisoner released involves a great deal more than paying bail. You need an experienced lawyer.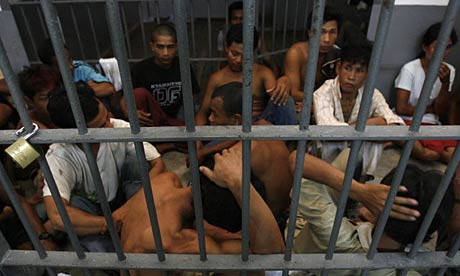 Corruption in Thailand is well known. Often innocent people become the victims of extortion scams. Often evidences presented against an accused person have no basis in fact. If your friend or relative has been arrested in Thailand, don't automatically believe they are guilty.
Imprisonment in any country is at best unpleasant. In Thailand the conditions are particularly inhumane. Temperatures in the prisons regularly reach life threatening levels. Foreign prisoners who are unaccustomed to the high temperatures in Thailand regularly suffer a variety of serious and life threatening illness. Medical treatment is hopelessly inadequate. Foreign prisons die in Thai prisons for lack of proper medical treatment and the discontinuation of prescription medications. While prisons are given food it is typically a small amount of watery rice provided once daily. The average foreign prisoner looses weight at a rate of 10 pounds per week during the first few weeks of incarceration.
If you have a friend or relative in a Thailand jail or prison, you need to get them out as soon as possible. Contact Thailand Bail Bond.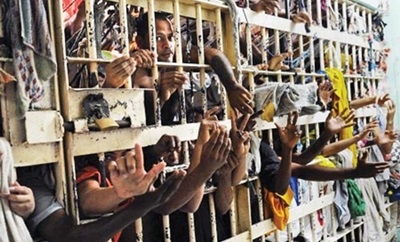 Trust and Competency
When selecting a Thailand law firm to arrange bail the two most important factors for your consideration are trust and competence.
Trust: Monies must be paid to the court to secure your friend or relatives release. You should never send money to anyone other than a licensed lawyer, and you should require proof of the lawyer's license. If you have friends or relatives in Thailand they can receive the funds and make payment to the court after we have secured judicial approval for the payment of bail.
Competence: Garn Tuntasatityanond & Associates law firm is registered with the Lawyer's Council of Thailand. Garn Tuntasatityanond is not only a fully accredited and licensed lawyer he is also a Barrister. A Barrister is the highest level of lawyer citification in Thailand. Only Barristers are qualified to be judges, if they so choose.